Description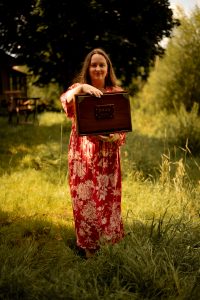 Package of 5x sound healing group sessions.
Close your eyes, take deep, slow breaths and just be present.
I treat sound sessions as sound ceremonies. To me it's about a unique experience where you are guided by the sound, their vibrations and frequencies. I combine my range of instruments with my voice through singing and chanting.
My sessions made with the intentions can bring peace, reduce stress, help you dive into your creativity, ground, relax, balance and bring well-being to the body and mind.
Benefits of Sound Therapy:
Calms the nervous system,
Activates self healing within the body,
Reduces stress,
Promotes a deeper sleep,
Breaks down emotional and physical blockages,
Provides a deep state of relaxation,
Unlocks creativity,
Boosts immunity,
Reduces pain (endorphins release),
Relieves or lessens anxiety and depression,
Helps working with traumas,
Reduce pain in the body
and many more.
Package is valid for 5 months, counted from the date of purchase
(Instead of €175 you pay €155)