An Ayurvedic massage creates a unique experience that focuses on relaxation and removal of emotional blocks. It restores and helps maintain health, beauty and strength. It strengthens the whole body and rejuvenates. Not only does it have an excellent cosmetic effect, but above all it is regenerating and healing.
Ayurvedic therapies are known for their high effectiveness.
For the treatments I only use natural and edible products. They contain numerous microelements, have medicinal properties and give a great cosmetic effect.
Traditionally prepared oils and herbal compositions are selected
according to the psychophysical type of man (dosha). Thanks to
this preparations do not clog pores, but cleanse and elasticize
the skin preventing premature aging.
The most commonly used oil in my practice is bio sesame oil of the highest quality. According to Ayurveda, full body massage with warm sesame oil cleanses the body of toxins and gives the skin radiance and silky smoothness. I offer various types of massage using warm oil and specific herbs, depending on the dosha, i.e. your constitution and lifestyle.
MAKE YOUR APPOINTMENT IN AMSTERDAM
or send me a message via contact form (below) or e-mail to hello@agata-wholistic-touch.com
Available from Monday – Friday (and some Saturdays).
For the weekend treatments additional charge of €20 applies.
All the treatments are held in salon More in Amsterdam (Kwakersstraat 6).
You can also choose a private massage at the comfort of your home. Contact me for an inquiry.
Read more about cancellation policy here.

ayurvedic consultation
Before the massage *consultation can be held where your constitution is determined,
the selection of the appropriate procedure and possible contraindications to the massage therapy are taken into consideration.
● Duration approx. 40 min.
● Price €90
Gift voucher for your loved ones or your colleagues
Get your loved ones a mindful gift they can choose themselves. A wide offer of relaxing and healing treatments.
Available in paper or digital version.
Voucher valid for 3 months from the date of purchase.
Order it by contacting me via contact form (below) or e-mail hello@agata-wholistic-touch.com
● duration 70 min, €110
(with herbal tea, conversation, followed by a massage, glass of water to recover)
● duration 100 min, €130
(with herbal tea, foot bath, conversation, followed by a massage, glass of water to recover)
The whole body oil massage (no private parts), including head and face, aims to balance doshas at the level of body and mind. This technique supports the circulatory and lymphatic systems, stimulates the skin and muscles and supports cell renewal by eliminating toxins.
It perfectly removes deep tensions, relaxes the nervous system as
well as balances it.
● duration 110 min, €150
(with herbal tea, conversation, followed by a massage, sound healing, glass of water to recover)
After your whole body is massaged, relaxed and free of tension we will fill it with the divine
sounds of the instruments. Sound bath (or sound healing or sound bath meditation) is a
relaxation technique and meditative experience whereby participants 'bathe' in the sound
waves produced by instruments such as crystal singing bowls, chimes, gongs, drums as
well as human voice.
This combined with the massage brings relaxation on the highest level. It might take you
on a journey into places your mind hasn't visited before.
Every session is different. I might be using different instruments than the previous session
based on what feels right to me and the client's preferences (if there are any).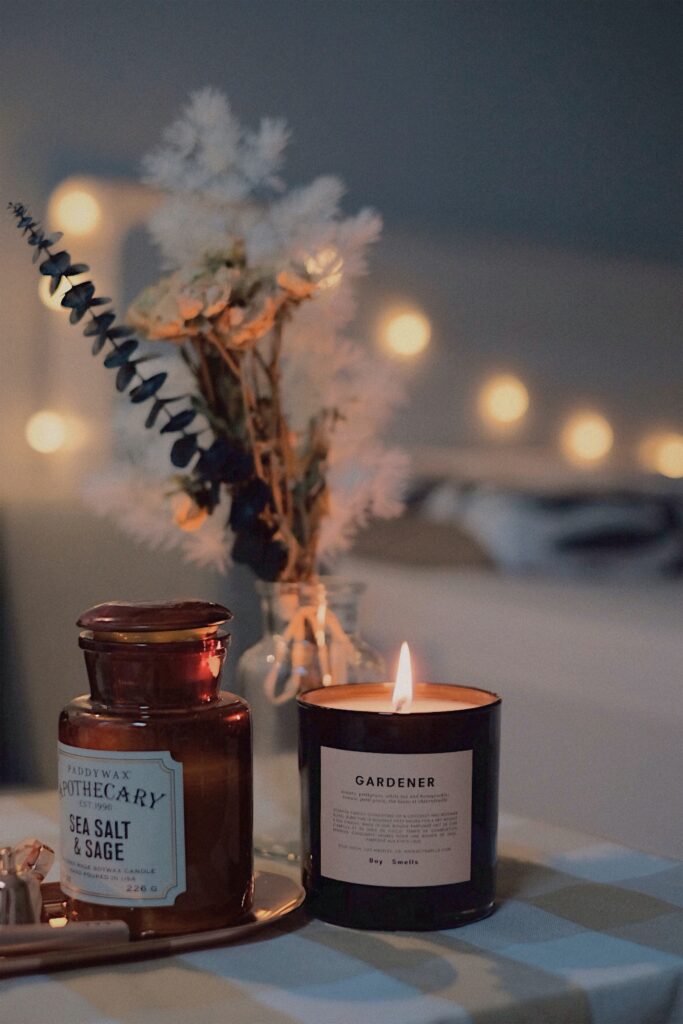 It leaves the skin smooth and firm and at the same time cleanses the body of toxins, while containing diuretic and anti-inflammatory properties. Udvartana is especially recommended for edema caused by water retention as well as cellulite and tendencies for it.
● duration 40 min
(with herbal tea, conversation, followed by a treatment, glass of water to recover)
● 40 min 1x €60
● 3x over 3 continuous days, €160
Karna Purana is the process of healing ear problems with warm herbal oils. Pouring and bathing the ear cavity with oil is calming and protective to the nervous system. The oil is retained in each ear followed by a gentle ear massage.
This treatment is highly effective for tinnitus, excess earwax, impurities in the ear canal, dryness, itching, neck pain, jaw pain, ear infections & vertigo. It makes wonders for sleep improvement.
● duration 60 min, €85
(with herbal tea, conversation, followed by a treatment, glass of water to recover)
Netra basti is a wonderful treatment for certain eye conditions: dry eyes, blurry or poor vision, double vision, redness, eye pain, difficulty opening or closing the eyes, and falling eyelashes. It's
perfect for those who use their eyes excessively – like working all day on a computer. While it's far more than a beauty therapy, it can make the whites of your eyes whiter.
It may look a bit uncomfortable but I tried it on myself many times and it is definetely not so scarry as it looks. The results are amazing!
Shirodhara
● duration 80 min, €115
(with herbal tea, conversation, glass of water to recover)
A classical ayurvedic procedure of slowly and steadily dripping medicated oil or other liquids on the forehead. This procedure induces a relaxed state of awareness that results in a dynamic psycho-somatic balance. Reduces fatigue and initiates a soothing effect on our brain cells. It is a purifying and rejuvenating therapy designed to eliminate toxins and mental exhaustion as well as relieve stress and any ill effects on the central nervous system.
Feet and legs marma massage (vital areas of the body) with foot bath
● duration 60 min, €80
(with herbal tea, foot bath, conversation, followed by a massage, glass of water to recover)
Marmas are the connection points where the body, mind and soul meet. These points are located along the energy flow channels (so-called vital points, there are 107 in total). Through
the right pressure, they energetically stimulate and thereby unblock internal organs through which the body's vital forces can circulate in a state of equilibrium. Marma touch massage
harmonizes the whole body, stimulates regenerative processes and promotes self-healing.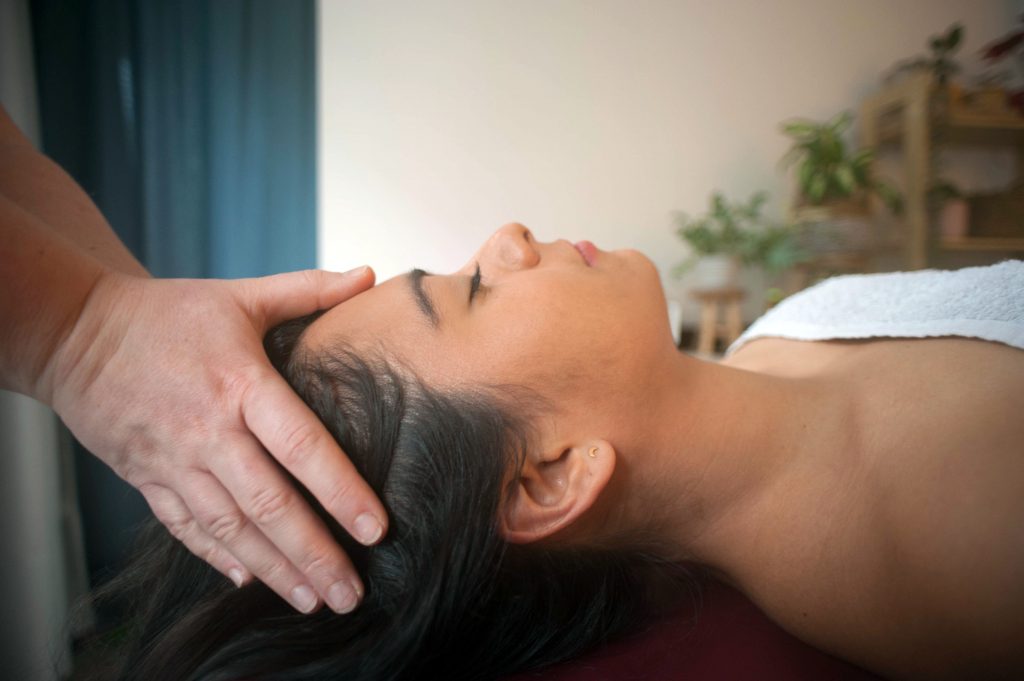 ● duration 50 min, €80
(with herbal tea, conversation, followed by a massage, glass of water to recover)
The head has the highest density of marmic points of all body parts. A head massage has a very important healing function and not only strengthens the muscles and scalp but also stimulates the body's natural healing forces leading to higher movements from
the lower to the upper body parts.
The treatment begins with a cleavage massage around the shoulder girdles, by movement along the nape of the neck to the upper parts of the head. By massaging the scalp with oils, the hair roots are strengthened. Hair becomes stronger and shinier. This massage also helps with headaches and sleeping problems. Additionally used with elements of cupping, acupressure pen/stick.
Back massage
● duration 50 min, €80
(with herbal tea, conversation, followed by a massage, glass of water to recover)

Reduces stiffness of muscles as well as stress. It gives a feeling of relaxation.
It is very helpful for improving blood-circulation to the back muscles and skin.
MASSAGE OR A SOUND BATH WITH A CUP OF CEREMONIAL CACAO, +20 min, €25
One of the best ways to treat yourself.
This beautiful plant activates the heart, opening it up. Cacao works gently on your body, mind and heart, rebalancing your energies to restore the body to its natural state of optimal health.
During this moment we will connect with your intentions and listen to your heart with a medicine plant of Cacao.
In a combination with relaxing massage, sound journey or a treatment it will give you a feeling of a warm hum and deep connection with yourself and your heart.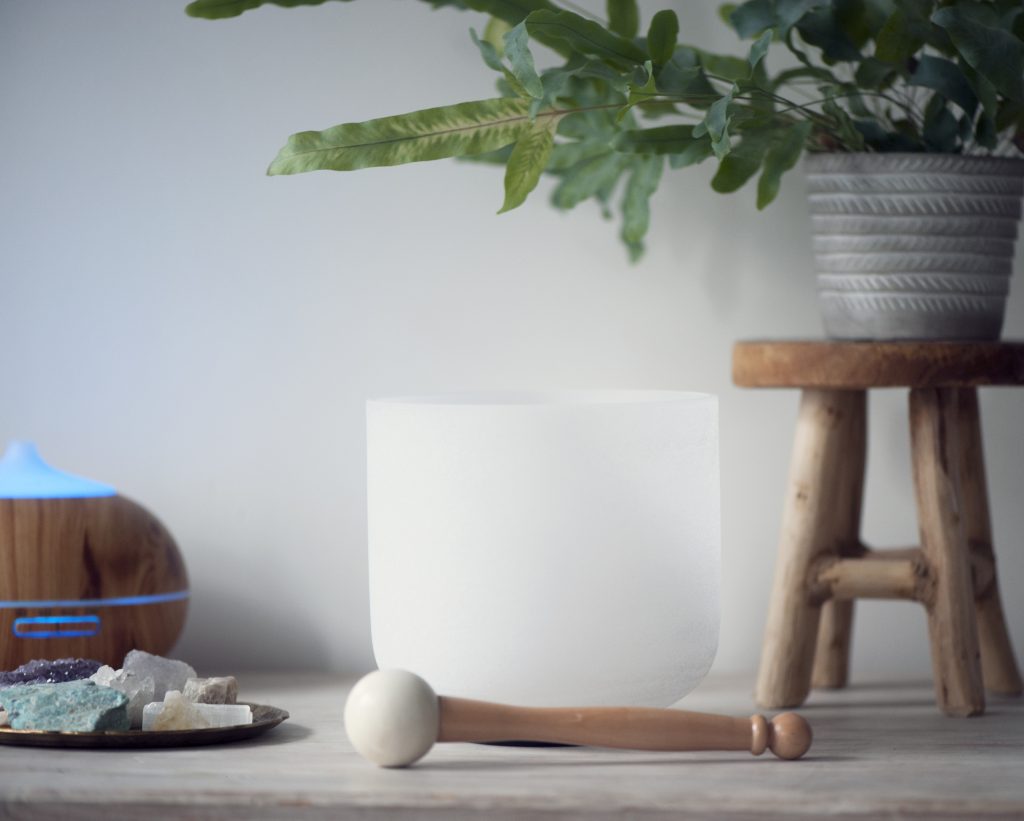 ● duration 60 min, € 120
(with herbal tea, conversation, followed by an experience, glass of water to recover)
Crystal singing bowls produce sounds which evoke a deep state of relaxation which naturally assists one in entering into meditation, the ultimate goal being enlightenment.
In addition to their traditional usage for meditation, crystal singing bowls are used for deep relaxation, stress reduction, holistic healing, Reiki, chakra balancing, and World music. Each bowl is assigned to each energetic center- chakra. When placed next to the chakra's area the vibration is bringing back balance. Many people find that the rich blend of harmonic overtones which the bells produce have a direct effect upon their chakras. We tune you into your own breathing and when you are lying relaxed you will be surrounded by the instrument's sounds and vibrations.
Playing these instruments usually causes an immediate centering effect. The tones set up a "frequency following response" that creates a balancing left/right brain synchronization.
---
Full body Abhyanga
70 min, €110
100 min, €130
Whole body massage with sound healing
110 min, €150
Udvartana, powder detoxifying massage
80 min, €120
100 min, €140
Kati Basti, lower back treatment 50 min, €95
Back massage + Kati Basti 70 min, €150
Karna Purana, ear treatment
40 min 1x €60
3x over 3 continuous days, €160
Netra Basti, eye treatment 60 min, €85
Shirodhara, head treatment 80 min, from €115
Feet and legs marma massage with foot bath 60 min, €80
Ayurvedic head, face and neck massage 50 min, €80
Back massage 50 min, €80
Private sound bath with crystal bowls and + more than 5 other instruments (energetic channels balancing) 60 min, €120
Consultation 40 min, €90
+ 30 min of sound healing € 30
+ foot bath € 20
+ cup of a ceremonial cacao € 25
---
MASSAGE AT YOUR HOME
If you want to enjoy a treatment at the comfort of your own place in Amsterdam and in the area contact me for more details.
---
CANCELLATION POLICY: read more here