Mindful Body Duo Treatment
3 hours session of Whole Body Ayurvedic Massage with Kobido Facial.
With an additional gift of a Herbal Foot Soak
Enjoy yourself with a full holistic package for your body and mind
through Kobido and Ayurveda
While one of you will receive a Kobido Facial done by Magda the other one will enjoy an Ayurvedic Massage in the room next door with Agata.
After the session is done you will switch the room treatments to continue with the second treatment.
At the end you can relax on a comfy couch with soaking your feet in the herbal soak and drinking a delicious herbal tea.
This way during these 3 hour session you or the both of you (friends, mother-daughter, wife-husband, wife – wife or any duo combination you wish for) will receive total, high-end care in the same time.
*Additionally, you can book a 40 min sound bath session with Agata for €70
KOBIDO FACIAL TREATMENT – 60 MIN
Kobido in Japanese, translates as "the ancient way of beauty." This ancestral massage technique focuses on the muscles of the face, restoring radiance and tonicity. Technique that combines fast and slow movements to improve the deep circulation of the neck, shoulders and upper bust. These movements destroy dead skin cells, promote the production of collagen and elastin and activate circulation, giving the face a radiant glow.
Organic plant- based skincare is always incorporated into session.
Read more about Magda's Kobido's treatments here.
AYURVEDIC WHOLE BODY MASSAGE ABHYANGA – 60 MIN
An Ayurvedic massage creates a unique experience that focuses on relaxation and removal of emotional blocks. It restores and helps maintain health, beauty and strength. It strengthens the whole body and rejuvenates it. Not only does it have an excellent cosmetic effect, but above all it is regenerating and healing.
Ayurvedic therapies are known for their high effectiveness.
Read more about Agata's Ayurvedic massage here.
Exchange for 3h session: €175 per person/ 350€ per duo session
THE PRICE FOR 1 or 2 INCLUDES (IN TOTAL 3H):
60 min Kobido Facial Treatment
60 min Full Body Ayurvedic Massage
Herbal Foot Soak
*Additionally

book a 40 min sound bath session with Agata for €70
enjoy your post-glow-massage a bit longer and have a delicious lunch in our beautiful space for €20 per person (lunch includes: salad from SLA, homemade cake and a tea)
YOUR THERAPISTS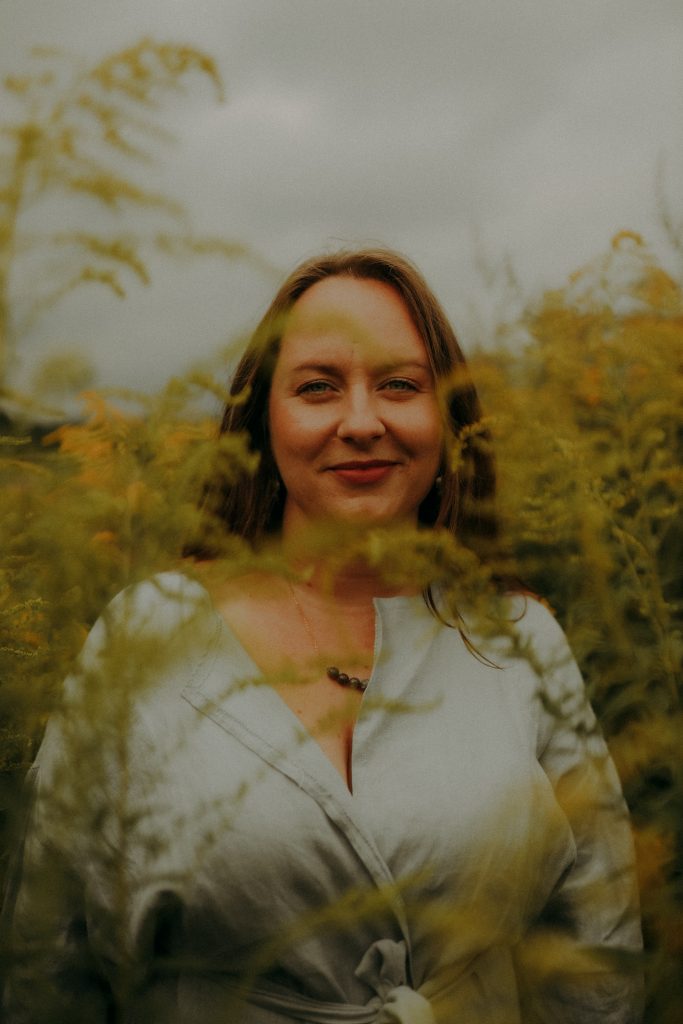 Agata Malczewska is a Sound therapist, Medicine Woman, Ayurvedic massage therapist & Ayurvedic therapist. She is a founder of Agata Wholistic Touch, a space for relaxation for your body & mind.
After several years of Ayurvedic & shamanic training to expand her work with body and music as medicine, Agata now works with voice, body & sound, offering treatments, reconnecting with your voice workshops, sound bath sessions and shamanic ceremonies (cacao and truffles).
"In my soul I have always been a musician and an artist. Music has been in my life ever since I remember. This is my second skin that I breathe and dream. It is my personal language and my medicine. Thanks to my shaman teachers from Portugal I have learned over these years how to guide others and help them to connect to their inner selves through music."
Learn more and connect with Agata on Instagram @agata.wholistic.touch or at www.agata-wholistic-touch.com
Magdalena Kamińska is a
holistic beauty therapist with strong believe that there is no technology to replace the power of the hands.
My philosophy is back-to-basics approach. Truly shifting skin with my hands is what excites me about treating clients every day and make them happy. The skins knows what to do. We just have to cut out any distractions and guide it properly in order for it to thrive.
I believe in a holistic approach bespoke to the individual's skin and concerns. By that I mean that in order to optimise skin health, you need to restore the whole body's natural balance. There are so many factors that influence your skin.

Learn more and connect with Magda on Instagram @kaminskakobido or at www.kaminskakobido.com/about-me
Cancellation policy:
If cancelled up to 4 weeks prior the event we will refund you 100%.
3-4 weeks before the session we will refund you 50%.
3 weeks and less: no refunds are possible.
By purchasing the ticket you are agreeing to these conditions.
Email hello@agata-wholistic-touch.com for further questions.