Get to know yourself better through Ayurveda –
Introduction
Holistic workshop for everyone who wants to find new ways in helping to achieve balance in your body and mind.
Have you ever wondered why we do things the way we do?
Why our partner or friends at times respond with inexplicable kindness, irritation, love or sadness?
Our uniqueness drives our motivation and steers our feelings on a subconscious level.
Through this workshop we will try to gain a deeper understanding and uncover each individuals personal drive.
What is Ayurveda?
What is my Constitution?
How can I achieve balance in my body and mind through a holistic approach?
During this workshop I will help you to find the answers to these questions.
Ayurveda is an ancient natural medicine, originating in India, around 3000 years ago, whose knowledge has been passed on through generations verbally as well as written in the ancient language of Sanskrit.
"Ayurveda" means "knowledge of life" or "art of living". It is a Sanskrit term where 'ajus' means life and 'veda' means knowledge or wisdom. As "life" is synonymous with "health", Ayurveda is the science of health.

It is a medical-metaphysical life knowledge about healing, the mother of all healing and at the same time a philosophy of the art of living. Its essence is mankind's endeavour to live life at its fullest, on all levels: body, spirit and mind.
Ayurveda teaches us how to live in synergy with our environment. It helps us personally but also has an impact on the environment in which we live. It is a philosophical system dealing with the nature, purpose and meaning of human life and existence.
In Vedic knowledge, the goal of life is self-knowledge or self fulfilment i.e. the realisation of the divine consciousness and importance of this divinity in life.
WHEN IS A GOOD TIME TO INTRODUCE AYURVEDA INTO YOUR LIFE?
You feel that something is wrong with your system (body or mind) and that's why you can't enjoy life to the fullest. You feel inner restlessness.
You want to change your habits, but it feels challenging. You quickly fall back into your old habits.
You've tried to switch to a healthy lifestyle many times. But you always fell back into old habits.
You feel like you're getting worse over time. You are tired and you want to change it.
Sometimes you feel as if something is draining your energy. You walk subdued and uncomfortable.
You have trouble concentrating. You can't focus on one thing for a long time.
IMPORTANT INFORMATION
Date

Friday, 13thd October, 18:30-20:00

Exchange:
Early Birds until 27th of September €55
After 27th of September €65
ABOUT AGATA – AGATA WHOLISTIC TOUCH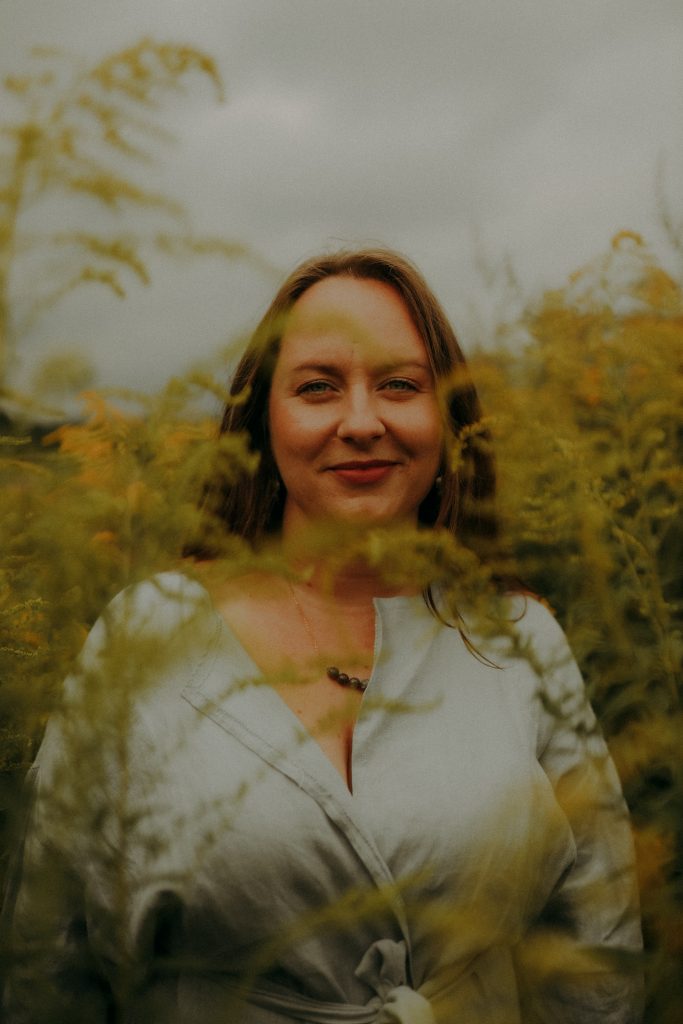 Agata Malczewska is a Ayurvedic massage therapist & Ayurvedic therapist, Sound therapist and Medicine Woman. She is a founder of Agata Wholistic Touch, a space for relaxation for your body & mind.
After several years of Ayurvedic & shamanic training to expand her work with body and music as medicine, Agata now works with body, voice & sound, offering treatments, reconnecting with your voice workshops, sound bath sessions and shamanic ceremonies (cacao and truffles).
Thanks to Ayurveda she managed to understand her body and mind much better. This helped her to find her unique strengths and use them in her work and daily life.
"In my soul I have always been a musician and an artist. Music has been in my life ever since I remember. This is my second skin that I breathe and dream. It is my personal language and my medicine. Thanks to my shaman teachers from Portugal I have learned over these years how to guide others and help them to connect to their inner selves through music."
Learn more and connect with Agata on Instagram @agata.wholistic.touch or at www.agata-wholistic-touch.com
Cancellation policy:
If cancelled up to 4 weeks prior the event I will refund you 100%.
3-4 weeks before the session we will refund you 50%.
3 weeks and less: no refunds are possible.
By purchasing the ticket you are agreeing to these conditions.
Email hello@agata-wholistic-touch.com for further questions.