BOOK A DISCOVERY CALL.
SEND ME AN EMAIL THROUGH THE CONTACT FORM
at the bottom of this page OR TO:
HELLO@AGATA-WHOLISTIC-TOUCH.COM

Reconnect with yourself on a deeper level and break old habits. Find your inner peace and expand your mind. Find more joy & love with magic.
Unique and beautiful location within Sloterplas Park, situated alongside the water on a peaceful island off the main park area. It has everything you need to feel safe and dive deep on a journey within yourself without a need of going outside of the city.
Join me and my friend Beatriz in the ceremony and fill up the intake form.
(Read more about Beatriz below)
Participating in the magic truffles ceremony is a big decision and can come with lots of questions and doubts. That's why it's so important to take your time before and fill out the questionnaire with no rush.
Before your participation is confirmed please fill out the intake form.
After verifying the information I will be able to confirm or kindly deny participation.
The intake form is a very important step in joining the ceremony so please take your time to fill it in.
After receiving your information you will be contacted via email to schedule an intake-guidance call to finalize your participation.
Intake-guidance call helps all of us to get to know each other.
During that call you can ask all the questions you might have. You will be introduced to how the process will go and what to expect.
It's important to understand what your intentions and your needs are for the ceremony.
PRICE
Group ceremony: €330/pp, early bird €280/pp
Are you with a low income or in a difficult financial situation? I am offering a payment in 2 installments. Contact me for more information.
PRIVATE CEREMONY (~5h)
Would you like to have this experience by yourself, with your partner or in a private group of friends and close ones?
The ceremony location will be agreed upon during our intake call and is not included in the price. Private ceremonies up to 4 people are guided by myself only.
1 person: € 450
2 persons: € 299 pp.
3 persons: € 270 pp.
4 persons: € 250 pp.
5+ persons: on request
Prices excl. BTW
Please read about the cancellation policy here.
About Agata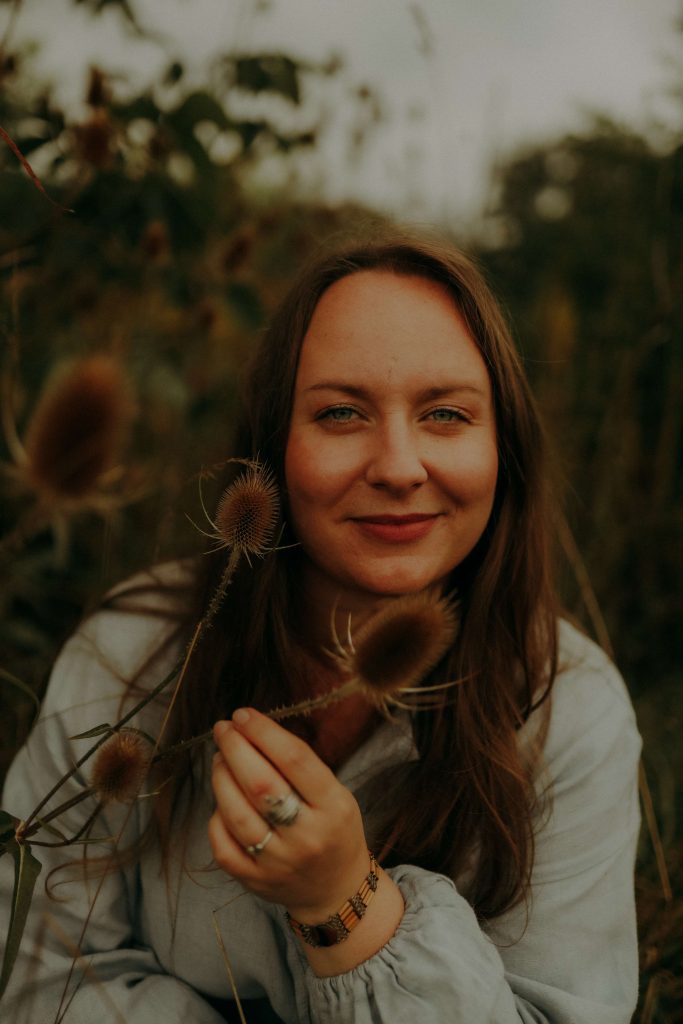 🌿 Agata is a Sound therapist, Medicine Woman, Ayurvedic massage therapist & Ayurvedic therapist. She is a founder of Agata Wholistic Touch.
She was in a 3,5 year training under 2 shamans who help her to expand working with a music as a medicine.
She works with voice, body & sound, offering reconnecting with your voice workshops, sound bath sessions and ceremonies (cacao, sacred tobacco rapé and magic truffles) to the groups, 1-1 and companies.
"In my soul I have always been a musician and an artist. Music has been in my life ever since I remember. This is my second skin that I breathe and dream. It is my personal language and my medicine. Thanks to my shaman teachers from Portugal I have learned over these years how to guide others and help them to connect to their inner selves through music."
Learn more and connect with Agata on Instagram @agata.wholistic.touch or at www.agata-wholistic-touch.com
🌿Beatriz is a medicine woman coming from Spain. For more than 20 years being at the service of the healing and the medicine of the Pachamama and different holistic therapies she works as a healer and a guide.
She comes from a very strong female ancestral family lineage. Her great-grandmother helped heal people with her hands and plants. Her aunt is also a shaman and an expert in ceremonies and ancestral rituals. Her mother is a medicine woman and shaman healer with plants, flowers and channeling. She grew up surrounded by this beautiful wisdom all my life and at the age of 18 she was initiated into Andean shamanism with the Alto Mesayoc lineage, a lineage capable of connecting with the forces of nature and thus being at the service of healing through Pachamama.
Learn more and connect with Beatriz on Instagram https://www.instagram.com/lunademilcolores_/